Bob started out like a lot of the rest of us, he didn't know anything about cars. The only thing he did know was taht he wanted one and it needed to go fast and look great. So he talked to people in the bussiness and read anything he could get his hands on, and thought I can do this. So he did! This was a long time ago, you know, around the time the stone wheel was invented!
Bob does most if not all of the work on his rigs from overhaul of the engine to laying on a dazzling paint job.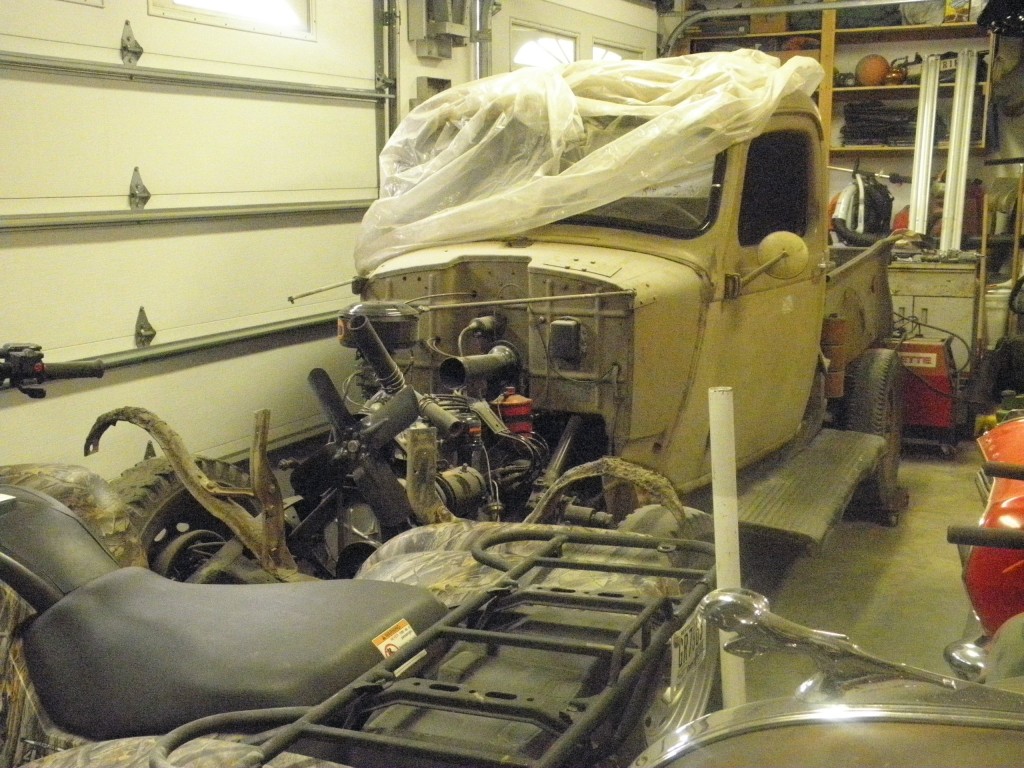 This 37 has seen most of its life as a farm truck on a local farm. Dan Bachman, a rat rod builder, found two trucks at the Jacobson ranch and bought them. He took Bob along to help get them home, and little did Bob know that he would end up with the 37. He is going to return the truck back to its early glory in the only way he can, with love and hard work.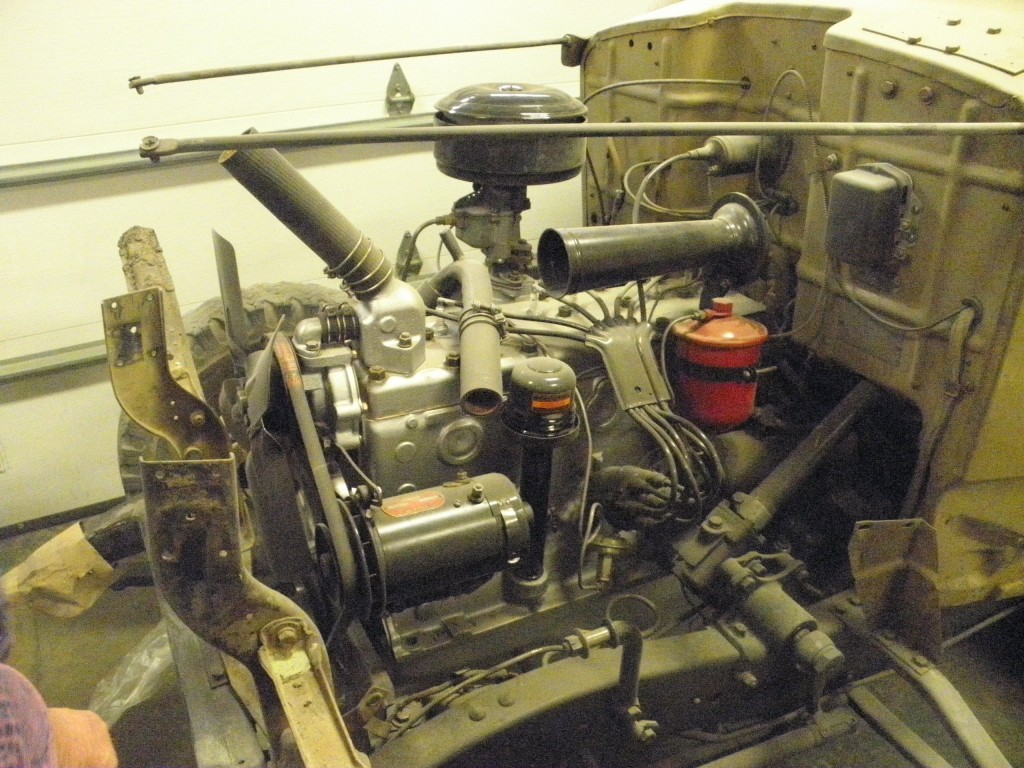 The engine is a 230 flat head six, that Bob took out and rebuilt. It looks a little dusty in the pics, but it really is done very nice. Take a look at that horn!!!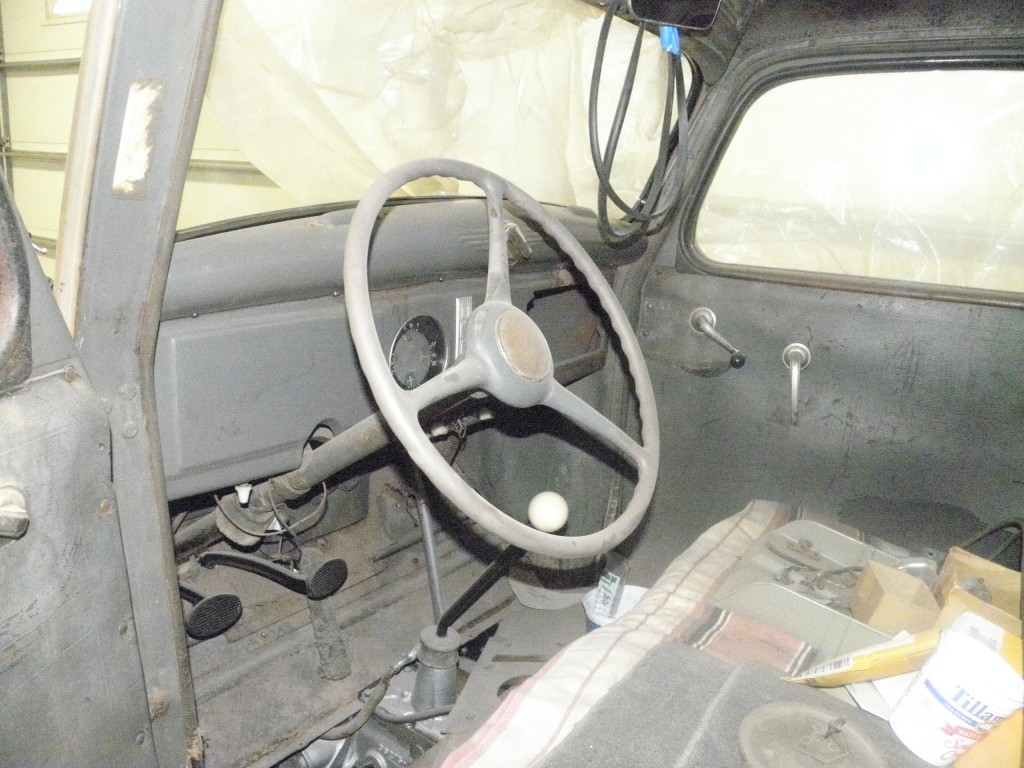 As you can see the interior is bone stock and will be brought back to way to cool.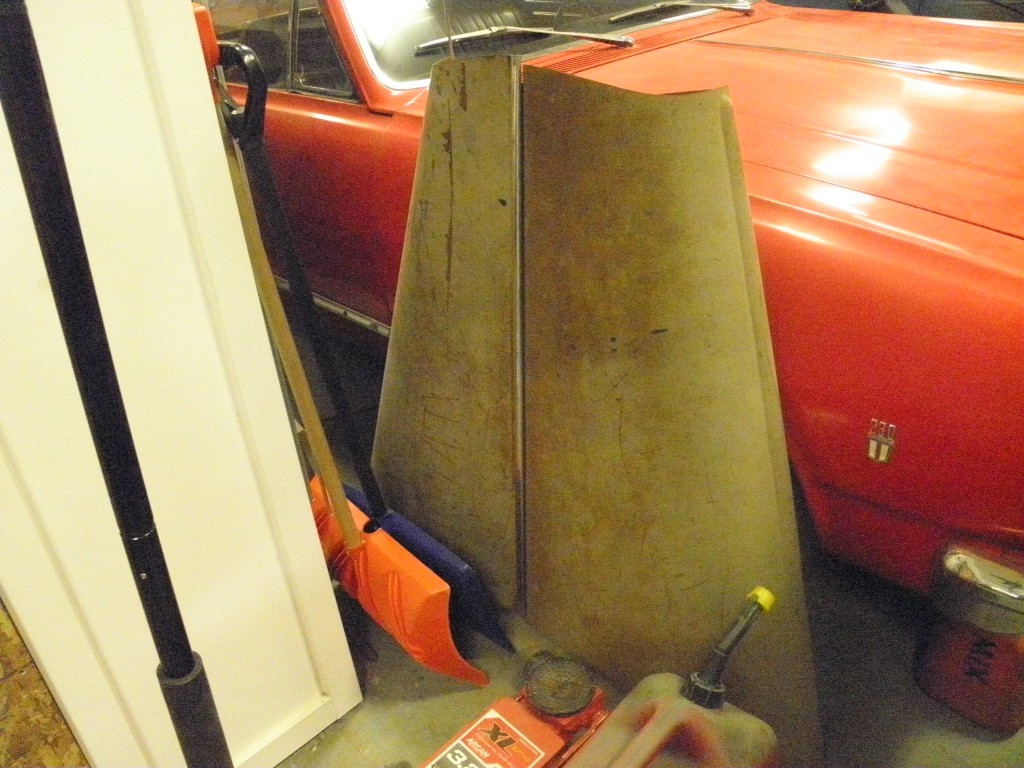 The hood is in good shape and will look great when done.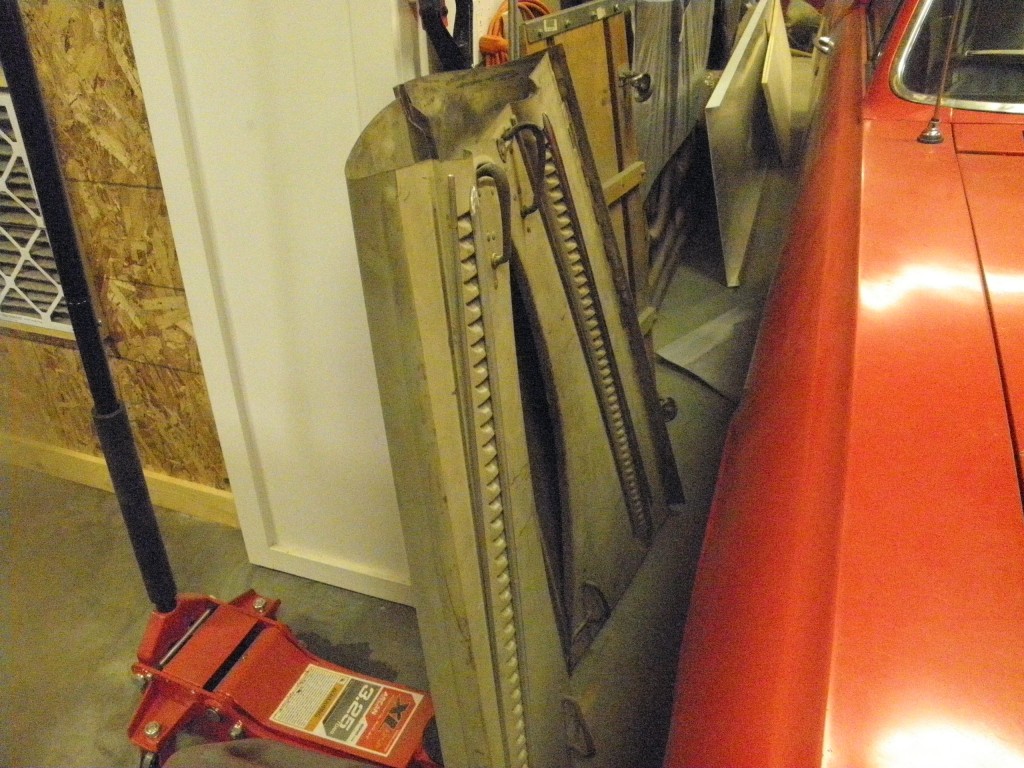 This is something you don't see every day, Kerosine road flares!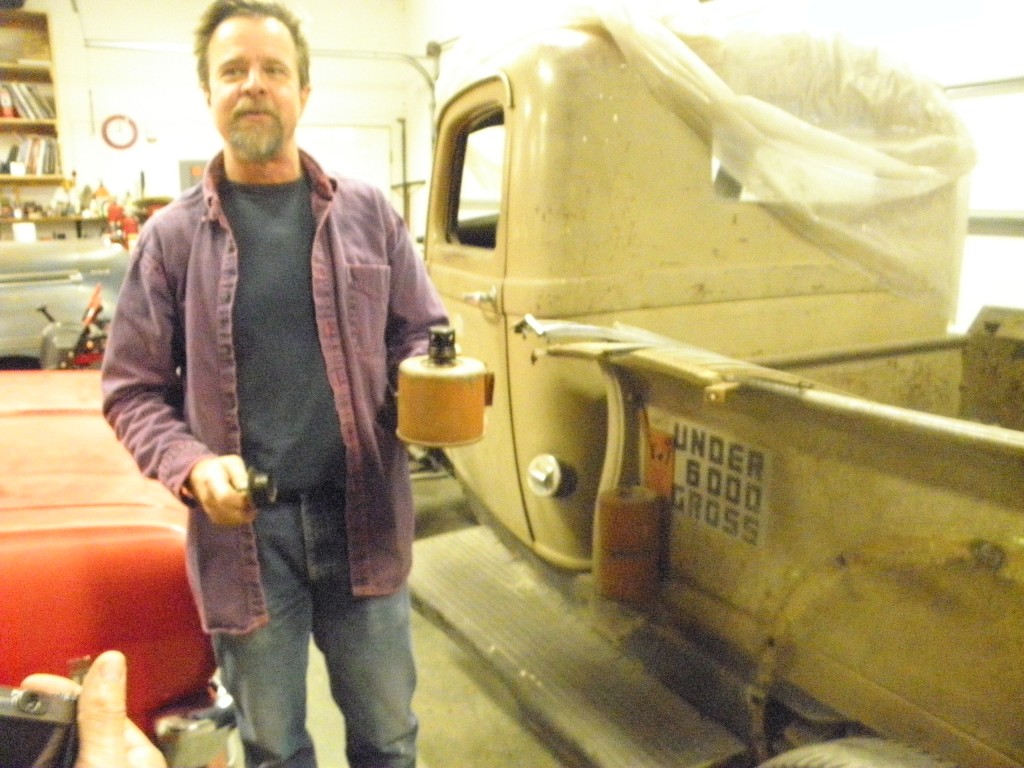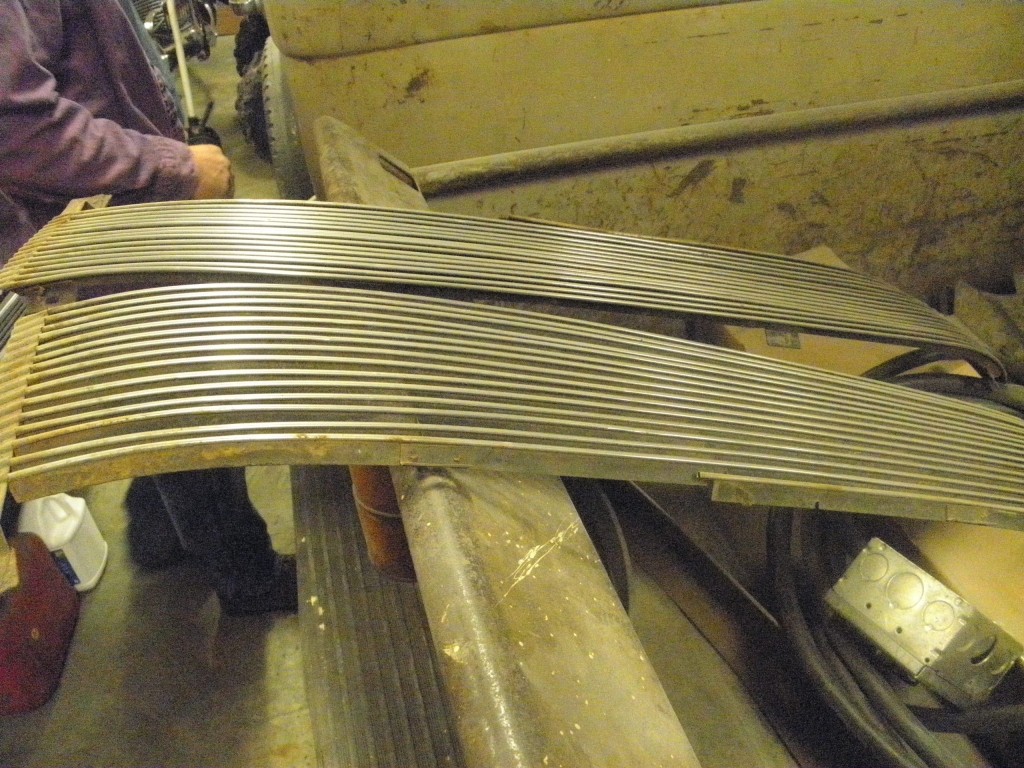 The grill is something else, the center grill is really rare and can go for as much a twenty five big ones!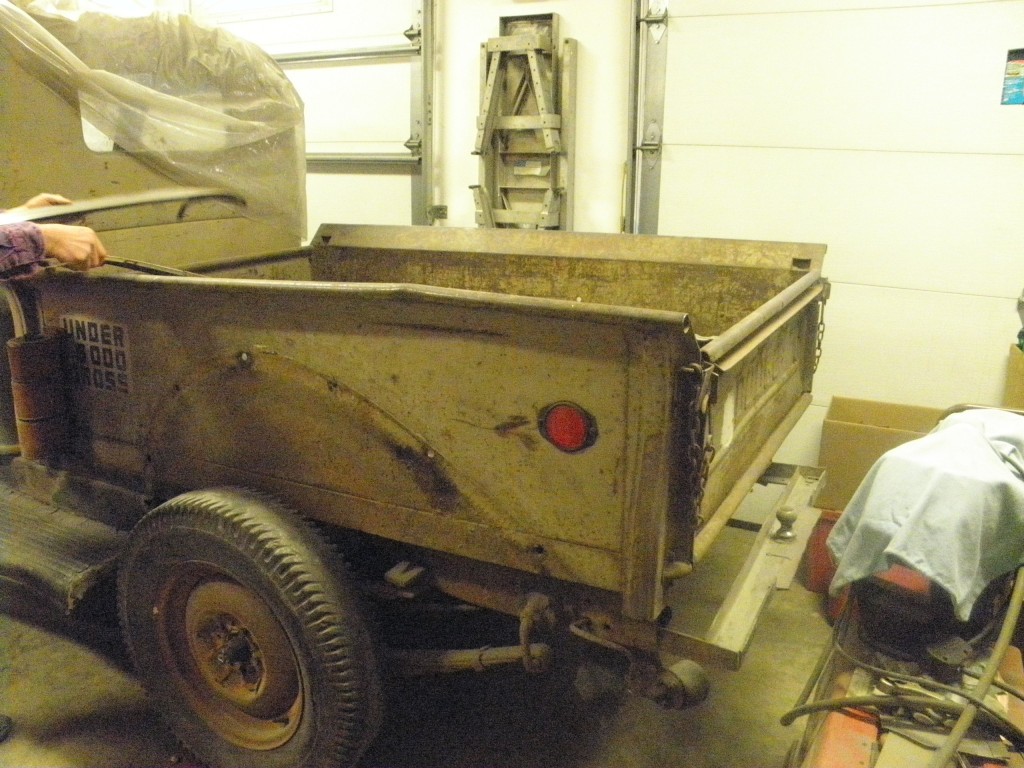 The bed sides are in need of some loving, as it has some major dents and rips. Bob has got to come up with some inventive way to straighten the bed rail, he will. The wheels are held on with lug bolts not lug nuts. Bod may cut out the center of the rim and weld in a newer outter ring to be able to run different tires.
The fenders needed a lot of work as you can see. Bob is holding a chunk of metal that was jerry rigged to the side and he took it out and welded it up like it should be.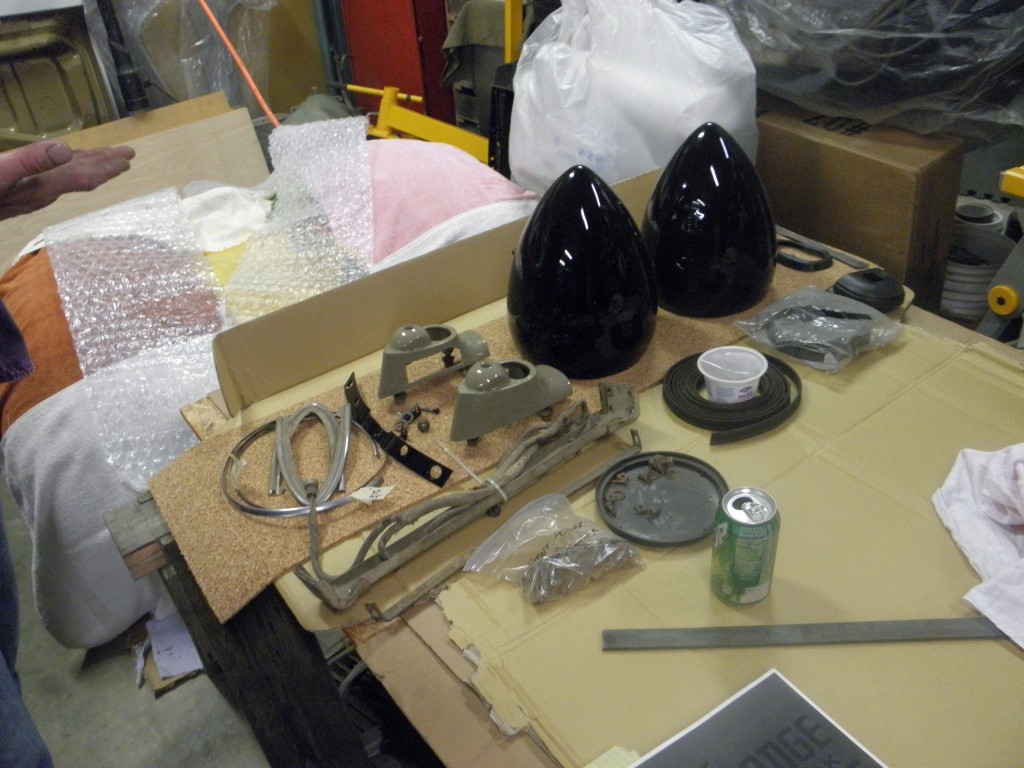 These are the head light buckets, looking good!
These are some pics of some cars Bob has for sale, just thought you would like to see.